 Real-time Streaming
Deliver sub-500ms latency WebRTC streaming
When real-time content delivery to your audience is critical — such as in interactive events, live auctions, remote production (REMI), sports betting, AR/VR, the metaverse, and more ⁠— Dolby.io Real-time Streaming, formerly Millicast, delivers a WebRTC-based CDN for large-scale streaming that is the fastest, easiest, and most scalable solution available. No special plugins or protocols necessary. Dolby.io Real-time Streaming includes support for OBS, plugins for the Unreal Engine, and SDKs for all major clients.
Build your own Virtual Event app in minutes!
Quickly develop and customize your own Virtual Event application with the Dolby.io Event Sample App.
This open source sample app has every thing you need to build or integrate your own event application with Dolby-quality audio and video, and ultra low latency.
Top features:
Scale to reach 100,000 concurrent viewers
Easy event layout customization
Standard camera and audio controls
Screen share
Recording
Automatic background noise reduction
Cross-channel co-hosting
Experience the Live Events App
Please note, the demo is limited to 15 minutes and is best experienced on Google Chrome or Microsoft Edge browsers.
Start building
Dolby.io Spatial Audio
Place sounds all around you
Experience voice and video calls like never before with Dolby.io Spatial Audio — now enhanced with manual Spatial Placement. The Spatial Placement feature enhancement allows developers to manually place sound objects anywhere within a three-dimensional space to create immersive audio scenes. Imagine building real-time communications apps with A/V congruence that result in more natural and lifelike conversations.
Dolby Voice® technology
Share our obsession with high-fidelity audio
Quality matters. Experience Dolby-quality sound in your apps through the power of Dolby Voice®, an award-winning audio communications technology backed by decades of science and innovation. Dolby Voice® includes spatial audio, noise suppression, and dynamic audio leveling capabilities that are available in the Dolby.io Communications APIs — out-of-the-box — making it easier than ever to give your users a high-quality voice experience they'll love.
Give it a try
Hear the difference
With the Dolby.io Enhance API, improving the sound quality of your audio or video recordings has never been easier. But don't take our word for it. Get your own media content enhanced in seconds and hear the difference for yourself.
Unlock a free one-time $50 credit
No credit card to start. Get a $50 credit just for signing up.
The Dolby difference
Dolby has revolutionized the science of sight and sound through innovative research and engineering. Your users can experience Dolby-quality sound in your apps through the power of Dolby Voice®. Dolby Voice® is an award-winning audio communications technology backed by decades of expertise in sound signal processing.
Reliable and scalable
Our network resilience and random loss distribution capabilities help to maintain audio quality between users even in the most challenging network conditions. Our mixing solution processes over 15 billion minutes annually with conference providers such as BlueJeans and British Telecom.
Secure and compliant
From encryption and security certification to our commitment to a secure environment, Dolby.io delivers a communication service that you can trust. Dolby.io is GDPR, HIPAA, and SOC-2 compliant.
We're excited to bring the magic of Dolby.io to help retailers create top quality CitNOW videos for their customers, even in loud environments.

Having really powerful audio cleaning, equalization and audio enhancement technology is something no one else in the industry is offering, which has really set us apart from the pack.

Dolby.io allows our users to save time and maximize their creative possibilities in post-production.

Building the same solution on our own would have taken two years, as opposed to just two months with Dolby.io.
Because of Dolby.io, our users can use our platform to quickly clean up podcasts, webinars, or other audio with just a click of a button.

Dolby.io's client SDKs and UI kits were easy to implement and put on our devices—both mobile and web.
The intimate magic of audio, as a medium, only happens when the physical distance melts away, and podcast hosts and guests feel like they're in the same room. Dolby.io helps us dissolve the distance of remote recording.

It's never just about technology, it's how you interact with it. With Dolby.io, our telehealth platform provides healthcare customers the ability to communicate with patients… all while delivering millions of crystal-clear call minutes.
Developer Platform
Developer Resources
Public docs
Learn from our getting started guides, tutorials, how-to articles, and interactive API reference explorer.
Sample projects
Start with one of the open-source sample projects on GitHub to accelerate building your application.
Self-service dashboard
Create and manage your application API Keys.
Monitor account usage, billing, subscription plans, and invoices.
Manage access for your team with an enterprise account and get quick access to support.
Documentation
Take me there
Developer blog
Read now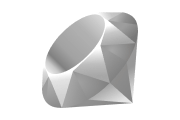 Case Studies
Featured case studies
Get started
Start building with audio and video APIs
No credit card to start. Get a $50 credit just for signing up.
Keep a good thing going
Get the latest news, events, and product updates from the Dolby.io team.