Interactive Streaming
Maximize audience engagement with interactive live streaming
Build in interactive features that captivate and engage your audience, and stream your content to the masses with Millicast.
Dolby.io APIs and Millicast
Next-level engagement with interactive live streaming
The live streaming industry has experienced significant growth in recent years. The global pandemic has accelerated an already-occurring shift in the way that people produce, collaborate on, and consume audiovisual content. In fact, nearly a quarter of global viewing time is spent watching live content.
But audiences don't want to simply sit and watch live streams — they want to interact. This is where the Dolby.io APIs and Millicast come in. With Dolby.io and Millicast, businesses and developers can create differentiated, interactive streaming experiences that captivate and engage massive audiences.
Add interactivity to every streaming experience
Interactive meetings
Use the Dolby.io Communications APIs to create a web conference and stream it across the globe to thousands of viewers using Milicast. Invite guests to ask questions in real-time with sub-second delay.
Interactive virtual concerts
Live stream a concert in a virtual environment to thousands of viewers across the globe. Enable communications between avatars in the virtual world for a more immersive experience.
Interactive ephemeral experiences
Imagine a virtual world with avatars enjoying a live performance within the environment. Now make that experience go viral by capturing a live video feed of the virtual environment and streaming it to Snapchat users in real-time.
Get started with Millicast
Stream with sub-second latency to all devices. Start your journey with Millicast today.
Developer Platform
Developer Resources
Public docs
Learn from our getting started guides, tutorials, how-to articles, and interactive API reference explorer.
Sample projects
Start with one of the open-source sample projects on GitHub to accelerate building your application.
Self-service dashboard
Create and manage your application API Keys.
Monitor account usage, billing, subscription plans, and invoices.
Manage access for your team with an enterprise account and get quick access to support.
Documentation
Take me there
Developer blog
Read now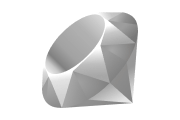 SECURITY
Secure, reliable, and scalable
We remove the complexity of building a communications solution while ensuring security and compliance, including access to a global infrastructure. Dolby.io is GDPR, HIPAA, and SOC-2 compliant.
Because Dolby.io uses a WebRTC video streaming platform, we noticed very good and very fast video results on mobile clients.
Luca Santarella, Head of Research & Development, Docspera
Dolby.io stood out, really, from the perspective of giving us the power and the flexibility and the customizability that we needed to embed something intricately into our software suite and really give us that control that we needed.
Damon Ramsey, CEO & Co-Founder, InputHealth
It's never just about technology, it's how you interact with it. With Dolby.io, our telehealth platform provides healthcare customers the ability to communicate with patients… all while delivering millions of crystal-clear call minutes.
Henrik Molin, CEO & Co-Founder, Physitrack
Testimony to the scalability and durability of the platform is the fact that a software company like ours can go through something as tremendous as COVID-19 and be able to serve our customers with a fail-safe, secure, and solid solution.
Damon Ramsey, CEO & Co-Founder, InputHealth
Popular Use Cases
The possibilities are endless
Interactive Events
Level up your conferencing with low-latency streaming and interactive features that maximize engagement and encourage audience participation.
Webinars
Host webinars that keep your viewers engaged with interactive features such as screen sharing, dynamic layouts, and chat messaging.
Classrooms
Deploy lifelike virtual classrooms, training sessions, and webinars that keep remote participants engaged.
Concerts and Performances
Give your audience a front row seat to your next performance with real-time streaming.
Virtual Conferences
Connect with customers in real-time with high-quality live streaming that feels like an in-person event.
Sports and Fitness
Create engaging virtual fitness sessions with high quality audio and video that make it easy for participants to follow along.
Get started
Start building with audio and video APIs
No credit card to start. Get a $15 credit just for signing up.
Our Products
One platform for audio and video
Keep a good thing going
Get the latest news, events, and product updates from the Dolby.io team.