Media APIs
Analyze audio
Automatically inspect and categorize your media content. Receive detailed insights that describe the quality, scenes, and sounds within your files — helpful for specialized media processing tasks such as quality control, broadcasting recommendations, and content segmentation and analysis.
Get insights into your media
Identify audio issues
Understand your audio with data about loudness, background noise, bandwidth, clipping, unwanted silence, and more.
Find audio scenes and sounds
Understand your media content without ever opening up your file. Find the music, dialog, and sounds within your content.
Inspect the loudness of your content
Check whether your audio is ready for consistent delivery and playback.
Features
Explore the Analyze APIs

Developer Platform
Developer Resources
Public docs
Learn from our getting started guides, tutorials, how-to articles, and interactive API reference explorer.
Self-Service dashboard
Create and manage your application API Keys.
Monitor account usage, billing, subscription plans, and invoices.
Manage access for your team with an enterprise account and get quick access to support tickets.
Documentation
Take me there
Developer blog
Read now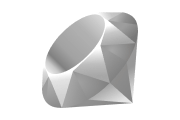 Popular Use Cases
The possibilities are endless
Podcasts
Analyze audio issues in guest speakers and sound effects to fix in the future.
Healthcare
Ensure quality control of telehealth solutions for maximum clarity.
Education
Find segments of an online class to help categorize learning curriculums and student interactions.
Social Media
Compare social analytics with audio analytics to find out how audio impacts performance.
Entertainment
Gather data on your audio to ensure consistent quality control standards.
Mobile Content
Analyze audio for optimizations on a multitude of input sources.
Get started
Start building with audio and video APIs
No credit card to start. Get a $50 credit just for signing up.
Keep a good thing going
Get the latest news, events, and product updates from the Dolby.io team.