Enhance
Inspect, correct, and perfect your audio
Enhance the sound of your video or audio recordings by removing unwanted distractions — automatically. Increase content listenership and make your media content sound its best. Features
The most advanced audio processing API
With the Enhance API, your recordings sound consistent and tonally correct. We automatically remove background noise and hums, ensure loudness levels are consistent, and reduce mouth clicks, heavy S's, and popping P sounds. And there's no need to separate the audio from your video. Simply send us your media file and we'll return the same file type with the audio enhanced.
Background noise reduction
Loudness correction
Plosive removal
Adaptive speech isolation
Dynamics processing
Scene-based audio processing
Background hum removal
Sibilance reduction
Dynamic talker balancing

Developer Resources
Developer Platform
Accessible APIs
Documentation, sample apps, and tutorials
Create and manage your applications on your easy-to-use self-service portal and dashboard
Clear and easy to understand account usage, billing, subscription upgrades, and invoicings.
Support infrastructure built directly into your dashboard.
Enterprise organizations can manage multiple user access with the dashboard console.
Documentation
Take me there >
Developer blog
Read now >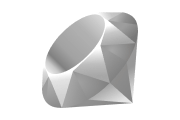 Give it a try
Hear the difference with your ears
Improving the sound quality of your audio or video recordings has never been easier with the Dolby.io Enhance API, powered by decades of audio signal processing and state-of-the-art deep learning. Get your own media content enhanced in seconds and hear the difference for yourself.
Audio enhancement for Box
Enhance your content, right in Box
Creating great-sounding content has never been easier. Now you can make production-quality audio as simple as uploading a file to Box with the latest audio enhancement app for Box Enterprise users, powered by Dolby.io.
We're excited to bring the magic of Dolby.io to help retailers create top quality CitNOW videos for their customers, even in loud environments.
Alistair Horsburgh, CEO, CitNOW
Having really powerful audio cleaning, equalization and audio enhancement technology is something no one else in the industry is offering, which has really set us apart from the pack.
Sabba Keynejad, Co-Founder & CEO, Veed.io
Dolby.io allows our users to save time and maximize their creative possibilities in post-production.
Zach Moreno, CEO, Squadcast
Because of Dolby.io, our users can use our platform to quickly clean up podcasts, webinars, or other audio with just a click of a button.
Sabba Keynejad, Co-Founder & CEO, Veed.io
Thanks to Dolby.io, we can take a diverse set of content, stories, and audio and elevate clarity and quality to create a consistent audience experience for our customers.
Will Mayo, Founder & Chief Strategy Officer, SpokenLayer
Dolby lets us innovate on our product without having to be audiovisual experts so we can focus on what matters – delivering immediate value to our customers.
Sabba Keynejad, Co-Founder & CEO, Veed.io
The intimate magic of audio, as a medium, only happens when the physical distance melts away, and podcast hosts and guests feel like they're in the same room. Dolby.io helps us dissolve the distance of remote recording.
Zach Moreno, CEO, Squadcast
Now, with one click, our users can clean their audio and really enhance it, which is something they can't do without looking into lots of different platforms and audio analysis.
Sabba Keynejad, Co-Founder & CEO, Veed.io
Being able to have a user's audio processed super-fast and sent back to our platform for them to actually analyze themselves has been really powerful for us.
Sabba Keynejad, Co-Founder & CEO, Veed.io






Popular Use Cases
The possibilities are endless
Podcasting
Improve the clarity and consistency of every voice in your story.
Social Media
Ensure audio is well-optimized for playback across multiple platforms.
eLearning
Remove distractions so students can focus on learning.
Telehealth
Boost the clarity of your conversations to promote better patient engagement.
Sports
Deliver a more immersive experience for your fans by improving audio and video quality.
Mobile Content
Make your content pop by easily enhancing the quality of mobile recordings.
Get started
Start building with audio and video APIs
No credit card to start. Claim your free minutes. Only pay when you're ready to scale.
Our Products
One platform for audio and video
Keep a good thing going
Get the latest news, events, and product updates from the Dolby.io team.