Media APIs
Music Mastering
Level up your app with built-in music mastering and empower creators to deliver professional-grade, release-ready music powered by Dolby.io APIs. Music Mastering API Features For Your App
Try before you buy
Offer creators the chance to preview multiple mastering parameters before purchase at no additional cost.
Master your way
Incorporate mastering profiles from 14 genres and sonically diverse options based on your user base.
Distribution ready
Meet distribution loudness specifications using industry-leading limiting technology.
Stereo image enhancement
Intelligently identify stereo imaging issues with Dolby-generated insights before applying tightening or widening processing.
Deliver everywhere
Deliver mastered music in WAV, MP3, OGG, AAC, and MP4 formats in a single API call at no additional cost.

For executives
Differentiate your application with a powerful premium feature to delight users, drive adoption, increase stickiness, and grow revenue per user.
For application owners
Quickly and easily add a professional-grade music mastering service to your application with extensive resources and support so your team can focus on what matters.
For developers
Start building in minutes with helpful resources including a UI kit, kickstart application with sample code, and extensive documentation and useful how-to guides.
For end-users
Make your tracks shine in seconds with music mastering that is flexible, powerful, affordable, and distribution-ready.
Hear the difference
Experience the Music Mastering demo
Hear the difference of Dolby.io Music Mastering with a single click. Powered using mastering profiles trained on thousands of hours of music content, intelligent stereo image enhancement processing, and industry-leading loudness and limiting technology, the Dolby.io Music Mastering API helps you make music sound its best and ready to distribute.
G.T.H.
Ekaterina Tolkishevskaya, Ben Milchev
Dolby.io Music Mastering off
I am so thrilled that there is a Dolby mastering option on my SoundCloud account. As an independent artist, I will have access to the best quality sound for my music.
Monsieur Vampland
Singer-songwriter
I'm so obsessed with using SoundCloud's mastering tool from Dolby on my old tracks, I've created a virtual masterer called Aurora Dolby!
Art Block
Singer-songwriter
Demo
Experience music mastering powered by Dolby.io
Featuring real artists and their tracks, we've pulled together a music mastering experience for you to enjoy. Put on your headphones and explore the different musical styles you can apply to your tracks by implementing the Dolby.io Music Mastering API into your media workflow.
Developer Platform
Developer Resources
Music Mastering kickstart app
Build your own music mastering solution complete with file upload, preview, segment selection, preset and loudness target selection, master preview comparison, and final master track delivery.
Build faster with the Music Mastering UIKit
Integrate Dolby.io Music Mastering UI components into your application using our UIKit for React.
Documentation
Take me there
Developer blog
Read now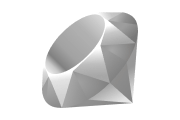 Learn more in the Music Mastering solution brief
Dive into our solution brief to learn more about Dolby.io Music Mastering key features and capabilities.
Get started
Start building with audio and video APIs
Whether you're building a communications, streaming, or media solution, we have an API for you.