Transcode API
High-quality encoding
Build media workflows to create all of the output formats required to ensure a smooth, high-quality end-user experience.
Overview
Broad compatibility, professional results
We support the containers and codecs needed for professional workflows. Convert your audio and video to media formats optimized for web and mobile playback. Our APIs have been created to be interoperable with the cloud storage providers and services you already use.
Codec support
Dolby knows codecs, so you can target industry standard formats for a variety of streaming or file based delivery capabilities. See the reference docs for a full list of supported containers and audio/video codecs, including HLS, DASH, MP4, AAC, and many more.
Batch job processing
Run multiple transcoding jobs asynchronously with job management to track progress. Target multiple output formats simultaneously.
Configurable parameters
Target your outputs by adjusting format, bitrate, sample rate, resolution, and more settings to support the workflow and outcomes you need for your project.
Multi-cloud
Transcode using your own cloud storage provider including popular options such as AWS S3, GCP Cloud Storage, and Azure Blob Storage. Integrations exist to support other file services such as Box.

Developer Platform
Developer Resources
Public docs
Learn from our getting started guides, tutorials, how-to articles, and interactive API reference explorer.
Sample projects
Start with one of the open-source sample projects on GitHub to accelerate building your application.
Self-service dashboard
Create and manage your application API Keys.
Monitor account usage, billing, subscription plans, and invoices.
Manage access for your team with an enterprise account and get quick access to support.
Documentation
Take me there
Developer blog
Read now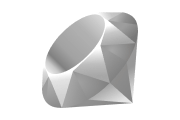 Get started
Start building with audio and video APIs
No credit card to start. Get a $15 credit just for signing up.
Our Products
One platform for audio and video
Keep a good thing going
Get the latest news, events, and product updates from the Dolby.io team.