Live Streaming
Power a new generation of real-time streaming apps
Millicast, acquired by Dolby, is now part of the Dolby.io platform. Millicast is a WebRTC-based real-time streaming service that enables sub-second latency, broadcast-quality color and sound, global scale, and end-to-end encryption — all with native support for web browsers and Internet-enabled devices.
Latency
Average 200-500 milliseconds global delivery.
Reach
Stream to all devices without plug-ins, players, or protocols.
Quality
Support for the latest codecs.
Affordability
Simple, transparent, all-inclusive, monthly-based pricing.
Scale
Global infrastructure, intelligent scaling, load tested with KITE.
Live streaming with Millicast
Deliver ultra-low-delay video streaming with Millicast
When real-time latency is critical — such as in live broadcast production, remote movie and TV post-production, sports, betting, bidding, virtual events, music, AR/VR, gaming, the metaverse, and more ⁠— businesses and developers turn to Millicast, a WebRTC-based real-time CDN for large-scale live streaming.
Millicast pushes WebRTC to the next level and sets a new standard for live streaming ⁠across all devices, without special plugins or protocols — allowing true real-time video delivery to hundreds of thousands of concurrent viewers with less than 500 milliseconds of latency across the globe.
Get started with Millicast
Stream with sub-second latency to all devices. Start your journey with Millicast today.
Dolby.io Communications APIs and Third-Party Streaming Services
Broadcast to third-party live streaming platforms
The Dolby.io Streaming APIs, which are part of the Dolby.io Communications suite of APIs, allow you to quickly and easily stream Dolby.io live conferences to a large number of viewers over Real-Time Messaging Protocol (RTMP). RTMP is used for streaming through a variety of third-party services such as Twitch, YouTube, and Facebook.
Dolby.io Media APIs and HLS/MPEG-DASH
Create adaptive bitrate streaming formats
The Dolby.io Media Transcode API converts media files to alternate encoding formats to help optimize content for a variety of network conditions and devices. Use the Dolby.io Media Transcode API to create adaptive bitrate (ABR) streaming formats such as HTTP Live Streaming (HLS) and MPEG-DASH for efficient video delivery. All of our outputs can be delivered over your existing infrastructure.

Developer Platform
Developer Resources
Public docs
Learn from our getting started guides, tutorials, how-to articles, and interactive API reference explorer.
Sample projects
Start with one of the open-source sample projects on GitHub to accelerate building your application.
Self-service dashboard
Create and manage your application API Keys.
Monitor account usage, billing, subscription plans, and invoices.
Manage access for your team with an enterprise account and get quick access to support.
Documentation
Take me there
Developer blog
Read now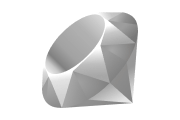 SECURITY
Secure, reliable, and scalable
We remove the complexity of building a communications solution while ensuring security and compliance, including access to a global infrastructure. Dolby.io is GDPR, HIPAA, and SOC-2 compliant.
Dolby.io has been a fantastic solution for us, both in terms of security and reliability.
Luca Santarella
Head of Research & Development, DocSpera
Dolby.io's superior call quality with HD video and sound, as well as a robust and scalable solution had the flexibility we were looking for.
Henrik Molin
CEO & Co-founder, Physitrack
Dolby.io is a very easy-to-use solution, the Communications APIs are easy to use, and the OAuth authentication scheme is familiar to us.
Luca Santarella
Head of Research & Development, DocSpera Popular Use Cases
The possibilities are endless
Live Events
Level up your one-to-many communications with a streaming experience that doesn't compromise on quality.
Webinars
Host webinars that keep your viewers engaged with interactive features such as screen sharing, dynamic layouts, and chat messaging.
Classrooms
Deploy lifelike virtual classrooms, training sessions, and webinars that keep remote participants engaged.
Concerts and Performances
Give your audience a front row seat to your next performance with real-time streaming.
Virtual Conferences
Connect with customers in real-time with high-quality live streaming that feels like an in-person event.
Sports and Fitness
Create engaging virtual fitness sessions with high quality audio and video that make it easy for participants to follow along.
Get started
Start building with audio and video APIs
No credit card to start. Get a $15 credit just for signing up.
Our Products
One platform for audio and video
Keep a good thing going
Get the latest news, events, and product updates from the Dolby.io team.