Live Streaming
High-quality streaming anywhere, anytime
Deliver crystal-clear audio and video for nearly any web event — from tens to thousands of participants — without compromising on the listening and viewing experience.
Live streaming
Stream your conference out to thousands of viewers in real-time, in high-quality, and on-demand with minimum programming. Ensure that viewers can engage with your content easily with the Dolby Recording API to capture your live event for playback later. Real-Time Messaging Protocol (RTMP) is supported for live conferences including streaming on third party services such as YouTube and Facebook.

Developer Resources
Developer Platform
Accessible APIs
Documentation, sample apps, and tutorials
Open source projects
Including the UXKit reference design, developed to accelerate your UI/UX development
Create and manage your applications on your easy-to-use self-service portal and dashboard
Clear and easy to understand account usage, billing, subscription upgrades, and invoicings.
Support infrastructure built directly into your dashboard.
Enterprise organizations can manage multiple user access with the dashboard console.
Documentation
Take me there >
Developer blog
Read now >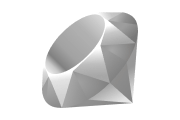 SECURITY
Secure, reliable, and scalable
We remove the complexity of building a communications solution while ensuring security and compliance, including access to a global infrastructure. Dolby.io is GDPR, HIPAA, and SOC-2 compliant.
Dolby.io has been a fantastic solution for us, both in terms of security and reliability.
Luca Santarella, Head of Research & Development, Docspera
Dolby.io's superior call quality with HD video and sound, as well as a robust and scalable solution had the flexibility we were looking for.
Henrik Molin, CEO & Co-founder, Physitrack
Dolby.io is a very easy-to-use solution, the Communications APIs are easy to use, and the OAuth authentication scheme is familiar to us.
Luca Santarella, Head of Research & Development, Docspera
Popular Use Cases
The possibilities are endless
Live Events
Level up your one-to-many communications with a streaming experience that doesn't compromise on quality.
Webinars
Host webinars that keep your viewers engaged with interactive features such as screen sharing, dynamic layouts, and chat messaging.
Classrooms
Deploy lifelike virtual classrooms, training sessions, and webinars that keep remote participants engaged.
Concerts and Performances
Give your audience a front row seat to your next performance with real-time streaming.
Virtual Conferences
Connect with customers in real-time with high-quality live streaming that feels like an in-person event.
Sports and Fitness
Create engaging virtual fitness sessions with high quality audio and video that make it easy for participants to follow along.
Get started
Start building with audio and video APIs
No credit card to start. Claim your free minutes. Only pay when you're ready to scale.
Our Products
One platform for audio and video
Keep a good thing going
Get the latest news, events, and product updates from the Dolby.io team.